Director's Message
Welcome to Sanno Medical Center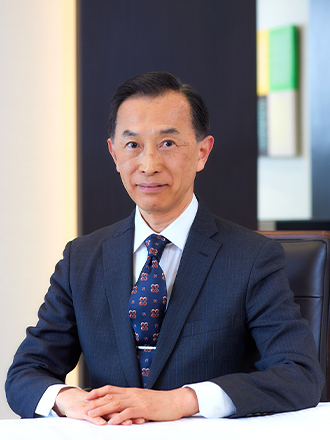 The history of Sanno Medical Center (SMC) began in 1999, and in 2009, SMC was restarted by the reorganization of Junwakai Medical Foundation Incorporated. SMC is an urban style, sophisticated medical institute located in Akasaka area. Our Health Evaluation and Promotion Center provides a premium quality Executive Health Program and comprehensive physical exams, our Dialysis Center offers dialysis treatment in a comfortable and healing atmosphere on a dedicated floor, our outpatient specialty clinics serves high level of medical care and treatment, and our medical ward affords the in hospital management for patients who need long-term treatment.
SMC provides the finest medical services with a relaxing space and amenity for the visitors, with advanced medical equipment including a PET-CT scanner, 3.0 Tesla MRI, Digital Mammography, DXA scan for bone density test, and 80 detector row multi-slice CT scanner. In the specialty clinics, experienced medical doctors in various medical fields assure the best possible medical care. Altogether, SMC has a comprehensive system in both health exam and medical care for the visitors and the patients.
Affiliated with the International University of Health and Welfare (IUHW) which has fostered more than 19,000 healthcare and welfare specialists, we are staffed with a comprehensive team of highly specialized physicians and healthcare experts.
In line with our philosophy of respecting our patients'rights, respecting our patients' freedom of choice, and respecting our patients' rights to receive full explanations in a way that the patient can understand, we remain dedicated to providing patient-oriented healthcare and warm services. We also coordinate closely with affiliated hospitals - Sanno Hospital, Akasaka Sanno Medical Center and the IUHW Mita Hospital. Our entire team will continue to make every effort to provide you with the best medical care, and we look forward to serving you.