About Us
Welcome to Sanno Hospital
Our primary value is that the benefits of patients come first in medical care and services. At Sanno Hospital, we devote our best efforts to provide patient-oriented medical services, in line with the Sanno Philosophy below.
Sanno Philosophy
1.We provide medical care of good quality.
Quality assurance is an indispensable part of health care.
We make efforts to always provide the highest level of medical care and services.
2.We respect the rights of patients.
We respect the patient's right to dignity and privacy.
We are committed to protecting the confidentiality of identifiable personal information.
3.We provide patients with a full explanation.
We make efforts to provide every patient with a sufficient explanation about his/her health condition in an easy-to-understand manner so that he/she can receive satisfactory treatment.
4.We respect the patient's right to freedom of choice.
We respect his/her right to self-determination.
We make efforts to provide complete information and knowledge so that he/she can make informed and voluntary choices about medical services.
5.We protect patients' QOL.
We provide every patient with a quiet and comfortable environment and pay due care to amenities so that he/she can devote their undivided attention to medical treatment.
Director's Message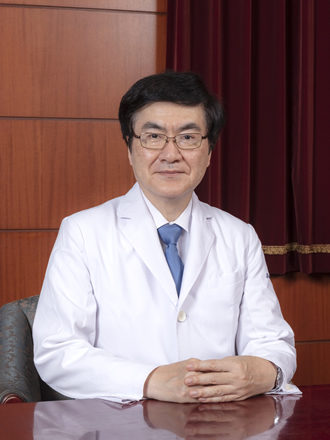 Since our founding in 1937, Sanno Hospital has made history as a pioneering private hospital with a culture of openness, reassurance, and compassion. Now we offer medical examinations and treatments as Junwakai affiliated hospitals through Sanno Hospital, Sanno Birth Center, and Sanno Medical Center.
Sanno Hospital and Sanno Birth Center have around 80 full-time doctors for a total of 98 beds. We also retain a large number of part-time doctors who excel in their area of expertise and offer high-quality medical services to our patients and clients.
We completed construction of the New Building in 2015, increased outpatient consultation offices and operation rooms, and introduced sophisticated medical equipment to further enhance both our outpatient and surgical departments. In the outpatient department, we provide medical treatment through our unique system, which combines the conventional departments of medicine and interprofessional centers including the Center for Human Reproduction & Gynecologic Endoscopy, and the Pulmonary Disease Center. For example, at the Pulmonary Disease Center, physicians and surgeons work together across the disciplines of Internal Medicine and Surgery to realize patient-oriented teambased medicine. The operating rooms added in the New Building accommodate various surgical needs including state-of-the-art minimally invasive surgery with the robotic surgery system "da Vinci". The newly opened Neonatal Intensive Care Unit (NICU) enables childbirth in an even safer and more secure environment. We collaborate with the International University of Health and Welfare Mita Hospital, an affiliate hospital within Minato-ku, to offer a comprehensive medical service system.
At Sanno Hospital, we believe that medical care and services should be provided above all for the benefit of patients. We devote ourselves to providing patient-oriented medical services in line with the Sanno Philosophy.
Thank you for your continued support, guidance and encouragement.