Facilities
A Guide to Hospital Rooms
Variety of Private Rooms available for stay in the Hospital
Spend Your Time in Comfort in a Hotel-Style Private Room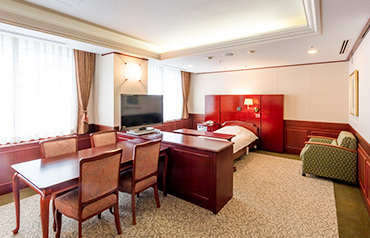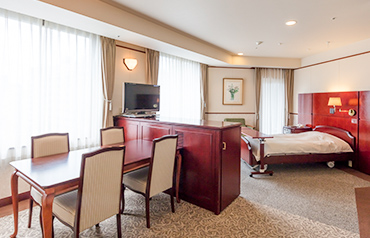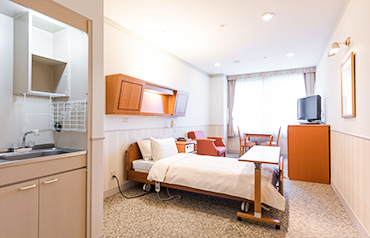 Each hospital ward is lit by an atrium skylight, and is connected to a rooftop garden, etc., creating a bright atmosphere surrounded by nature, where you can spend a relaxing time. Our hospital rooms are private with an attached bath and toilet, arranged to respect your comfort and privacy. There are six types of rooms, from the 20 sq. meter standard rooms, to rooms of 70 sq. meters with an attached drawing room/office. Each room has internet access and is equipped with TV with satellite broadcasting and DVD. As the devices like piping for medical gas and suction equipment discreetly rest behind the woodgrain console, you can spend your hospital stay as if you were in a hotel room with our warm and careful nursing system.
Giving Birth in Peace under the Compassionate Nursing System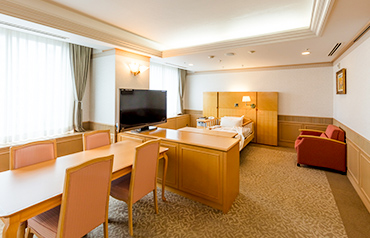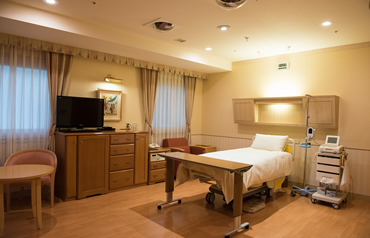 In hospital rooms of the Obstetrics Department, you can give birth with peace of mind under the compassionate care of our nursing staff.
We also have LDR rooms for the labor, delivery, and recovery to alleviate expectant mothers' tension, to give opportunity to welcome the arrival of baby with families, equipped with the facilities to respond to unexpected situations. After delivery, you can shower your baby with love in the warm environment where you stay together with your little one. Experienced midwives and nurses carefully and responsibly conduct newborn guidance, puerperal guidance and breast massage instruction, etc.
Restaurant Aube - Enjoy Dining and Chatting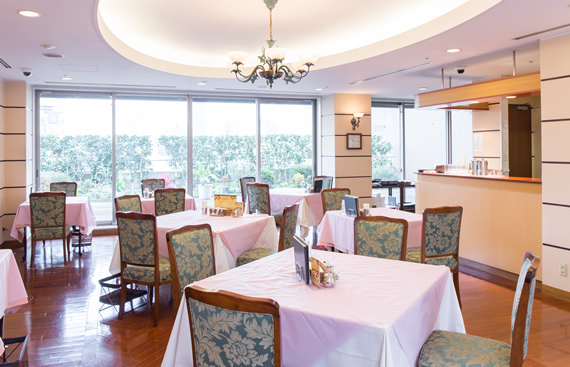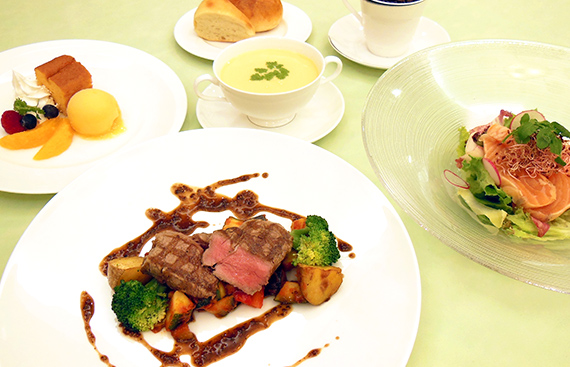 You can enjoy coffee/tea, light meals, and full-course meals in a leisurely setting at Restaurant Aube. There is also a private room available for use (free of charge, booking required) for celebratory parties for the birth of a child or leaving the hospital.